Batch with honey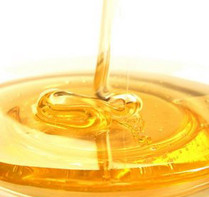 Already long known, that to eat honey began already primitive people. The most ancient monument representing getting of honey by the person, concerns to the Stone Age. And the first written sources in which it is told about the honey flat cakes seasoned by spices, are dated 350 year B.C.E
Honey gingerbreads were baked by Egyptians and used as sacrifice for a pacification of gods. Greeks also did honey batches and sacrificed to their gods. Besides the Greek books of recipes were full sweets and the pies prepared on the basis of honey.
For example, Greeks did cheese pies with use of cottage cheese and the honey, described Euripides in V a century B.C.E. Ancient Romans loved the flat cakes smeared by honey which were baked also with honey.
Strangely enough, but the recipe of a cake «Medowik», namely combinations in it of honey and walnuts, too leaves the roots in the past. Still famous Avicenna advised to use for food honey for prolongation of a life.
The great doctor of an antiquity considered, that in the age of from above 45 years it is necessary for people to use regularly honey, especially with a pounded walnut. In Formulation of a cake «Medowik» is both honey, and walnuts!!!